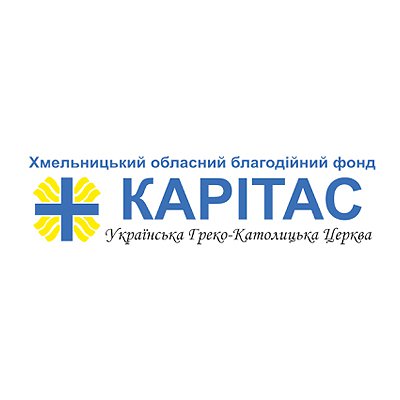 KRCF "Caritas"
Khmelnitsky Regional Charitable Foundation "Caritas" is a union of indifferent people of good will and unselfish aspirations. This is a daily and direct work with the people suffering from poverty, it is support for those who have been in crisis, it is a show of love for everyone who is left behind.
For over 18 years we have been doing good things together and changing our community, the country for the better. Currently there are projects:
- "Social and pedagogical work with children and youth in Ukraine";
- St. Nicholas the Miracle Worker's Social Center for Children and Youth with Disabilities;
- Social Taxi;
- social support for visually impaired people;
- "Home Care for IDPs in Western Ukraine";
- "Social service";
- "Young Hearts" Social and Cultural Community under the Support Program for the Elderly "We Are Near";
- The Palms Project.
The Foundation's projects in the fields of social assistance, sports, education, culture and society bring together innovative ideas. Not only a multidisciplinary team of highly skilled professionals is at our work, but also thousands of local and foreign benefactors and indifferent people.