Help Maxym to get to his feet. 3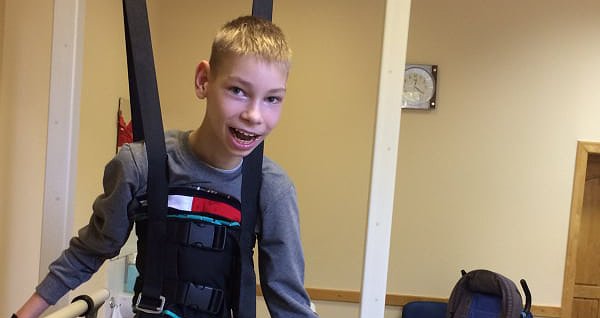 Help Maxym to get to his feet. 3
The project is carried by
CHARITY FUND "MODERN VILLAGE AND TOWN"
Started: 16.12.2021
Cherkasy region
Completed
Maxim is already such an adult, he, as his mother says, is an example for others, and she infinitely thanks God for having him. For 16 years, mom and son themselves are against a terrible disease – an illness that prevents a guy from walking, sitting straight, holding a spoon in his hands and doing things on their own that seem elementary to others. Who knows where and what Maxim would have been if the mother hadn't saved her child so stubbornly.
A woman brings up a guy on her own, she makes efforts to find rehabilitation methods that improve Max's condition. Each rehabilitation course gives its own improvement. The last time Maxim was undergoing rehabilitation in the health complex "Vernigora" in the village. Modrychi. At first it seemed – nothing special, but after the whole course Maxim really got the result: his limb tone decreased, his balance improved while sitting, occupational therapists taught him independence in self-service. These are great results that may go away if not continued with treatment. And this is a new chance for a guy to be independent, to learn how to do things as simple and difficult for him as holding a cup or putting on a shirt.
And again, we ask you to help mom and Maxim get on a new rehabilitation course and make sure once again that they are not themselves in this world facing illness and an unknown future, that they have support and faith that everything will be fine!
| | |
| --- | --- |
| Full name: | Marchak Maxim, 11.06.2005 |
| City: | Dmytrushky village, ,Cherkasy region |
| Diagnosis: | G 80.0 cerebral palsy, spastic tetraplegia. Level IV motor disorders according to the GMFCS classification |
| ID: | 7701 |
Supported
Charity donation

26.08.2022 22:10

Charity donation

24.08.2022 15:34

Charity donation

23.08.2022 19:50

Charity donation

23.08.2022 17:00

Charity donation

23.08.2022 02:04
All donors
Thank you for your support!
Raised