Sports without barriers
Sports without barriers
The project is carried by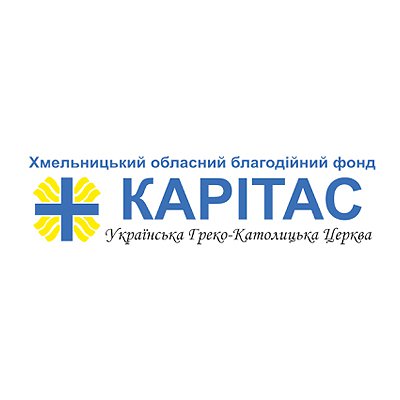 KRCF "Caritas"
Started: 02.02.2022
Khmelnytskyi
Active
"Sport is for everyone", right? Things that are common to most of us are still a challenge for people with physical, mental, intellectual or sensory disabilities. After all, even the shortest walk, the desire to learn and develop or play sports is always a struggle. And the most difficult thing in this struggle is for children. It is not so easy for them to socialize, find new friends, and even more so to realize their own dream. But these barriers can be overcome.
Charitable Foundation "Caritas-Khmelnytsky UGCC" supports families in difficult life circumstances. Our organization makes many efforts to develop the talents of children and, of course, we care about their health, we do our best to involve children with disabilities in sports, including judo.
Access to sports is important for children with disabilities (children with hearing impairment/ psycho-speech retardation/ Down syndrome/ autism spectrum and other developmental disorders for which there are no contraindications for playing sports). This is an opportunity to become healthier physically and psychologically, to realize yourself and believe in your own strength, to socialize, find friends and even the meaning of life.
We have already overcome many barriers to organizing judo classes for children with disabilities. We have a "social taxi" that delivers children to training sites, we invited highly qualified trainers and attracted volunteer psychologists to work with children in mixed groups (we deliberately involve healthy children in training so that the groups are mixed – this makes it possible for children with disabilities communicate with healthy children and not be isolated.There is also a good and cozy hall, but there is only one problem left – the purchase of a carpet for classes.
Therefore, we turn to you, gentlemen. Your support is needed for 70 children attending the judo section, 15 of which are children with disabilities! The collected donations will be used to purchase a carpet for judo classes of our wards. After all, children are an inseparable part of our common future. Supporting their development and promoting their socialization is a guarantee that society will become more open and tolerant.
We ask you to treat the needs of children with understanding, because only with your help we will be able to raise the necessary amount to purchase the necessary carpet for judo.
Your help is needed more than ever. Support the project to add some goodness to this world!
Support
Supported
Charity donation

13.05.2023 06:05

Charity donation

28.04.2023 21:53

Charity donation

17.04.2023 07:20

Charity donation

06.04.2023 13:34

Charity donation

10.03.2023 14:55
All donors