Help the homeless animals of Dnipro region!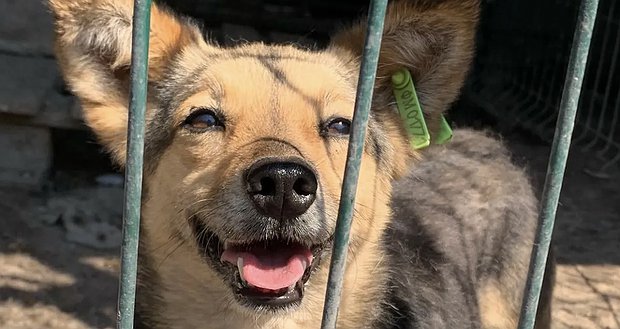 Help the homeless animals of Dnipro region!
The project is carried by
ICF "Center of social projects of the future"
Started: 21.09.2023
Dnipro region
Active
The animal shelter in Kamianske (Dnipro region) was established in 2020. Since its inception, the facility has taken in 854 animals, sterilized 330 animals, provided veterinary care to 506 animals, and found new homes for 358 animals.
Currently, the Dnipro region is under constant shelling by the Russian Federation, and during the period of martial law the number of stray animals on the streets has increased. This is due to the fact that people leave their pets behind when they evacuate, and then pets become street animals. In this situation, animal shelters come to the rescue.
To ensure that animals are kept in proper and comfortable conditions, shelters need stationary boxes.
In such boxes, animals feel safe, and most importantly, they are isolated from diseases and infections that other animals can carry. The boxes are essential for the quarantine period, when animals are taken from the street and need time for vaccinations and treatment.
Another need of the facility is to provide animals with proper veterinary care. After all, when animals come to the shelter, they often have not only infections but also wounds and other injuries. In such cases, the shelter turns to the services of a local veterinary clinic, because a small team of employees simply does not have the strength to provide all the animals with the necessary assistance.
With 300,000 UAH, we will be able to buy 12 additional boxes and pay for treatment for at least 30 animals.
Let's not forget about our tailed friends, because they also need our support. Any contribution you can make will help make the lives of animals better!
Your help is needed more than ever. Support the project to add some goodness to this world!
Support
Supported
Charity donation

06.12.2023 08:40

Andriy Kolos

05.12.2023 20:40

Oksana Kolisnyk

04.12.2023 09:09

Charity donation

02.12.2023 18:40

Hex Phill

02.12.2023 16:48
All donors